Gathering of Kindness 2020
We'd love you to be there.
Wondering what we were up to in 2021?
It was the time for

Community





Our sixth Gathering of Kindness event was bigger than ever.




You can still access our resources here:
Same same, but

different
The 2020 Gathering of Kindness was all online.
​
​
With Covid-19 changing event plans across the globe, we did things a little differently in 2020.
We introduced our first ever online Gathering of Kindness!
​
​
​
​
What did this look like?
​

We launched a range of free video resources (see below), featuring interviews, author conversations, and speakers on a range of topics touching on healthcare and the arts!
​
We also livestreamed three spectacular online events on World Kindness Day (Friday 13 November, 2020), with several organisations gifting their staff with full access to these events, audiences tuning in from across the globe, and a social media reach of over 8 million..! #kindnessworkshere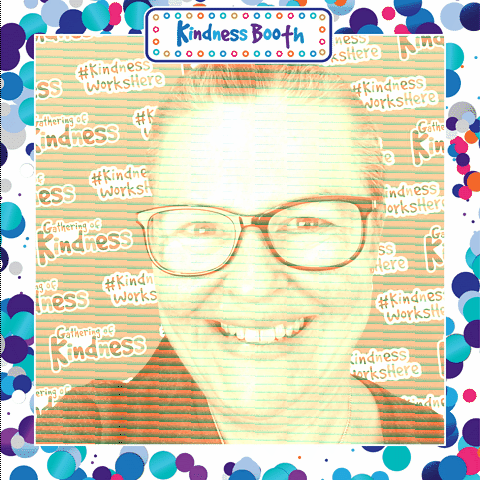 Our free video

resource hub is now

available
And there's something for everyone!





Along with the online sessions above, we also released a hugely exciting range of videos, interviews and resources from both local and international experts, guest speakers, and friends of Hush.
Hover over the below boxes to find out more.
Watch our online sessions:
On World Kindness Day (Friday 13 November), we live-streamed three online sessions, featuring Scotland's social researcher Simon Anderson, Civility Saves Lives founder Dr Chris Turner, and an Expert Panel (Julia Harper (CEO of College of Intensive Care Medicine), David Clarke (CEO of the Australian Institute for Health and Safety) and Dr Carmel Crock (Director for Emergency Medicine at the Royal Victorian Eye and Ear Hospital)) facilitated by Sharee Johnson, Psychologist and Executive Coach.
​
Each

of these services gifted their staff with full access to the online sessions!
​
Central Gippsland Health

St Vincent's Health Australia

Alfred Health

Albury Wodonga Health

Cabrini Health

Monash Health

Northeast Health Wangaratta

NSW Health

Southern NSW Local Health District

Top End Health Services

Western Health
Our friends at NSW Health also hosted Gathering of Kindness events this year!

On Wednesday 11 Nov, 2-3pm AEDT, the session held was: 'One small act' – a keynote with Kath Koschel, ex Australian Cricketer and founder of the Kindness Factory.

This session explored the concepts of emotional intelligence, compassion, empathy and community, through sharing lessons from Kath's incredible story and development of Kindness FactoryTM.


On Thursday 12 Nov, 10-11am AEDT, the session was: 'Seeding Kindness' – Milton Ulladulla Hospital with Padmini Pai and friends."
In this session, they spoke of the development of the SEED Project, established by the collective team at Milton Ulladulla Hospital in the wake of the devastating 2019/20 summer bushfires. Their willingness to grow and contribute in such adverse times serves as an inspiration, and will no doubt enhance resilience and knowledge.


On Friday 13 November, at 2-3pm AEDT the session held was: 'Putting the human experience at the heart of our work' – a panel with Susan Sims (Clinical Excellence Commission) and Emergency Department staff.

It was a wonderful panel of passionate colleagues across the state who shared their experiences of kindness in their workplace and why it matters.
Our warmest thanks to our 2020 Principle Partners:
Central Gippsland Health, St Vincent's Health Australia, Rotary Action Group for Family Safety and Trauma Recovery network Australia
How about hosting your own

Gathering of Kindness event?

​
​
If you're interested in hosting your own event, make sure to take a look at the toolkits we've put together, which include a range of resources and information!
​
You can also get in touch with us any time to find out more about all the options available to you.